From My Poor Neglected Blog post
1. I have made my own vanilla. For less than $15 I made a gallon of vanilla. It is still fermenting, but should be ready in a month or three. We are using it a little at a time.

We go through a lot of vanilla every year. I love to bake. I put it in pancakes and french toast. And just a little bit is never enough. We love our vanilla. In an effort to cut out unnecessary expenses and reduce the expenses we do have, I decided to try to make my own vanilla. How hard can it be?
Well, how hard can it be? Its not hard at all, but it did require me to do something that I have never done before. I had to buy something I had never bought before. Do you know what it is? Well, I looked at the grocery store and they don't sell it there in North Carolina. I had to go to a special store, ABC store. I don't know what it stands for, but I felt funny going in. I could not even bring my children, at least that is the rumor.
So off I went to the ABC store to buy Vodka. Sh don't tell anyone. (And please don't be offended if you don't believe Christians should purchase or consume alcohol. We personally do not drink, but all pure vanilla has alcohol in it, I may as well save money and make my own.) Walking around the store, I did not even know what to buy. The stocker took pity on me and asked if he could help. He pointed me in the direction of the cheap vodka and there I found the familiar bottle that my parents always had in the house. They even put it in a brown bag for me. Here it is on my pantry shelf waiting to be turned into Vanilla.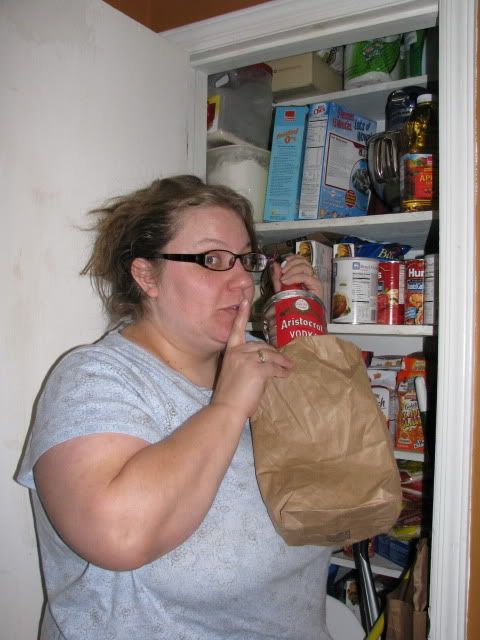 So, what do you need to make your own vanilla?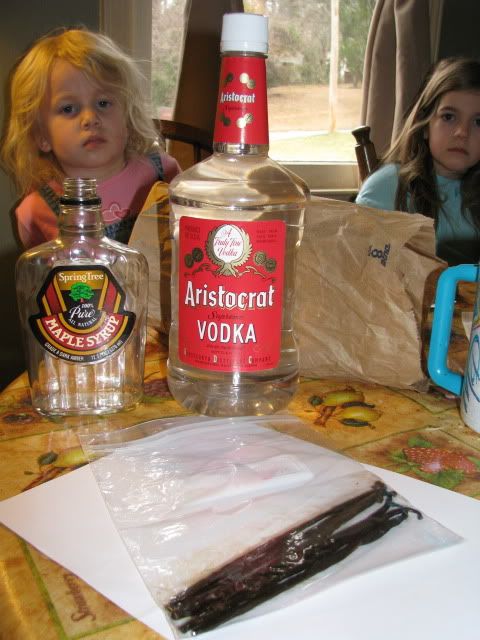 1 bottle of Vodka or Bourbon – cheapest variety.

I chose vodka because it is clear and I am told it has no real smell to throw the vanilla off.
1-3-6 vanilla beans.

I used three in making mine.

1 small pretty bottle with a cover that tightens

The little ones are optional, but were of great help and great





curiosity.
Now that you have everything assembles, take each vanilla bean and split it down the center, but try not to cut it all the way through.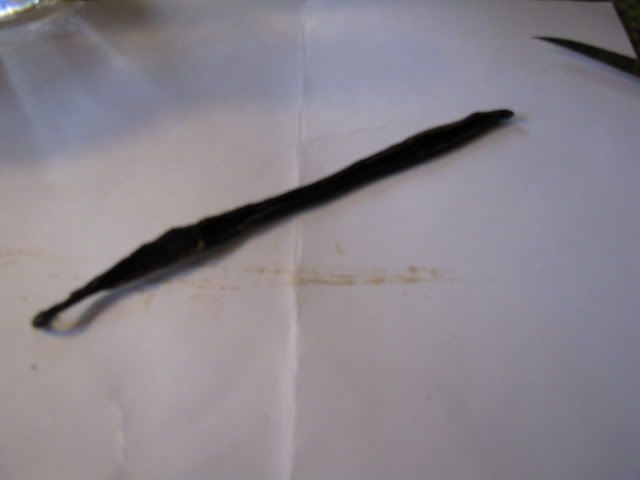 Place one bean in the small jar and then fill it with vodka. Place cover on tightly and shake.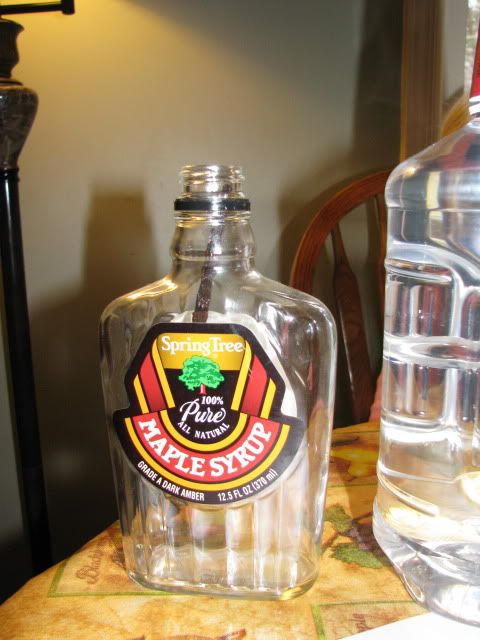 Place the remaining two beans in the large bottle of vodka and put the cover back on and shake. And if you are like me, put it back in the brown bag so no one knows what you have and put it in the back of the pantry.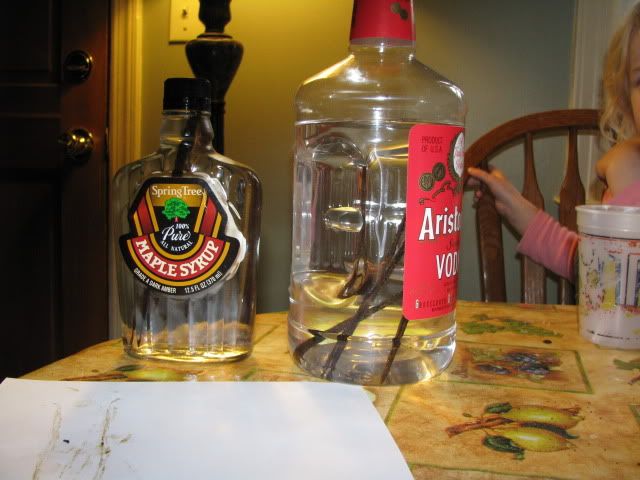 Let sit for 2-4 months until the vanilla has turned a nice brown color. Refill the little bottle from the big bottle as needed.
I will let you know how it turns out and take pictures in a couple of months.
One big bottle of vanilla made for under $20.