3. We started using cloth diapers again and I have made my own covers and converted prefolds into cute fitted diapers.
(I wrote this in March and with life, this got put on hold. We are still using these covers and I still love them.)
Our house still has not sold. We are trying to cut expenses wherever we can. Diapers add up and well, they keep going in the trash. I was able to buy some cloth diapers for a reasonable amount. I had some PUL and some fold over elastic and some aplix so I made some covers for the diapers. I used a pattern I got off the internet years ago. I can't find the lady's site, but here is how I made a cover.
First you need to make a template/pattern. I first used paper until I got it to the size I wanted, then I transferred it over to heavy flat cardboard from page protector packaging.

Time to trace the pattern onto the PUL (go Badgers)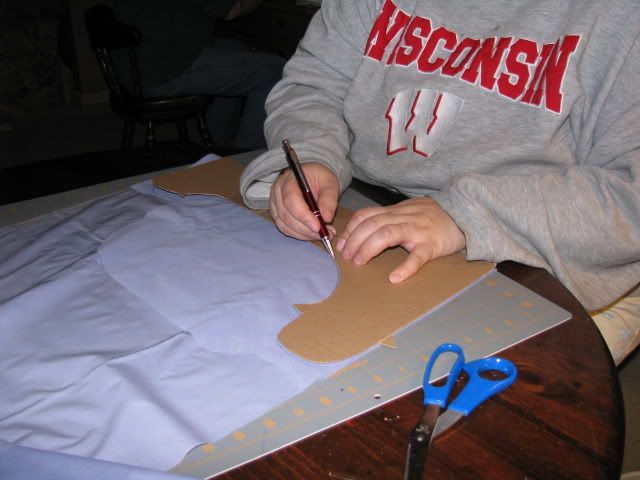 Time to take my handy, dandy blue scissors and cut away. Slow and steady.

All done and unfolded.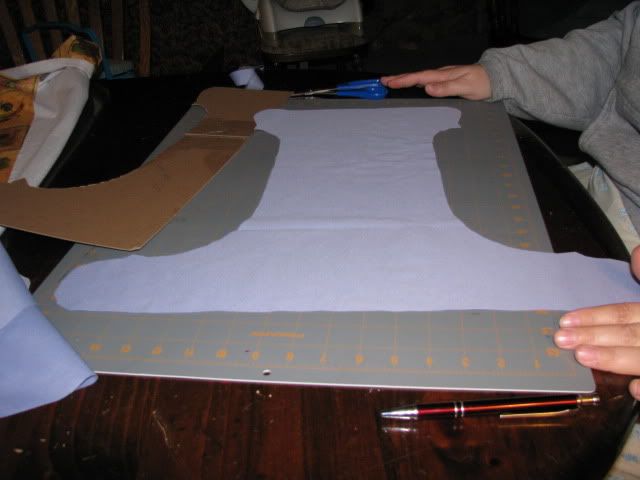 Now, time to get out the Fold-over elastic (I have come to love this stuff and use it for all sorts of things) and our Aplix (its like Velcro, but better. I love this stuff too).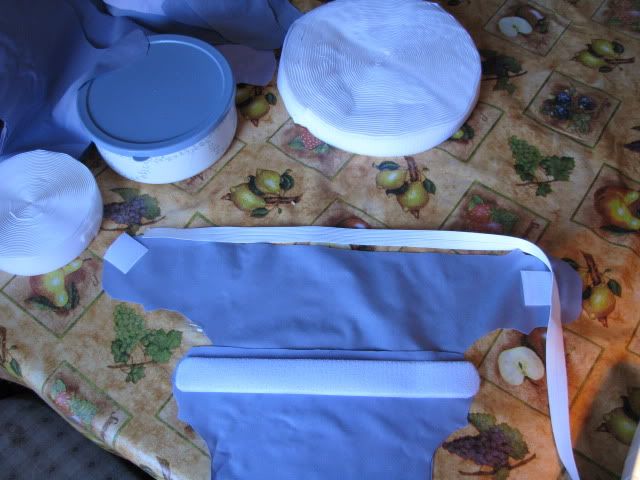 First we sew the elastic on. Make sure to stretch it out in the side and the back so there will be gathering of material there. Notice I add the loop side of the Aplix as I sew on the fold over elastic, I even put a size tag on there.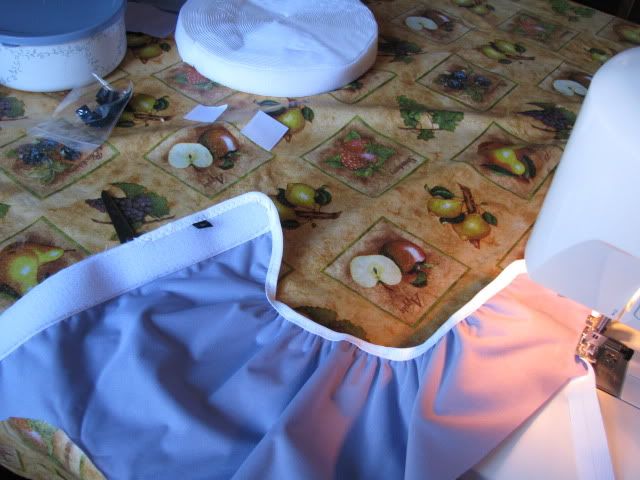 Now that the elastic is on, time to get the hook part of the aplix ready. Make sure to sew it on the inside (shiney) side of the cover. When you wash them, make sure to fasten the aplix together so you do not get a dryer snake with all your velcro.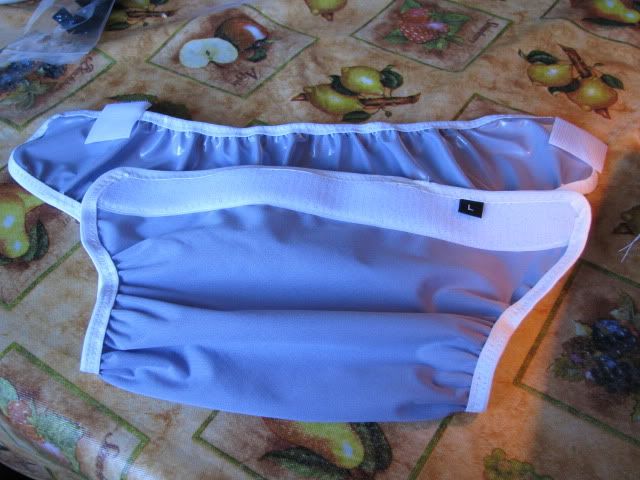 We are almost done now. This is the home stretch. I have found that it is best to use a zig zag stitch to fasten the aplix to the cover.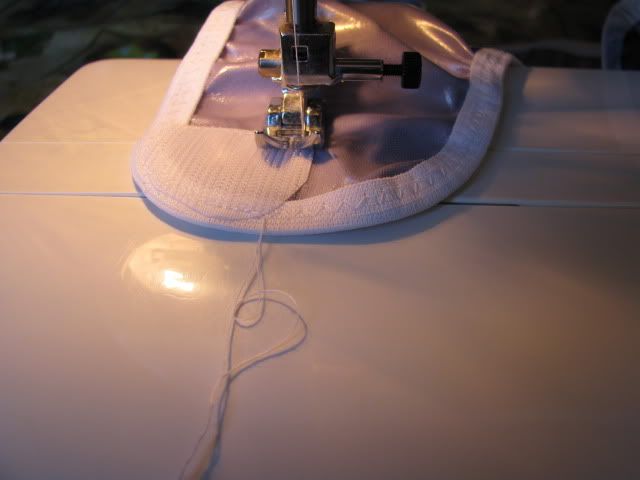 All done. Ready to make another one? They are so fun and so easy to make.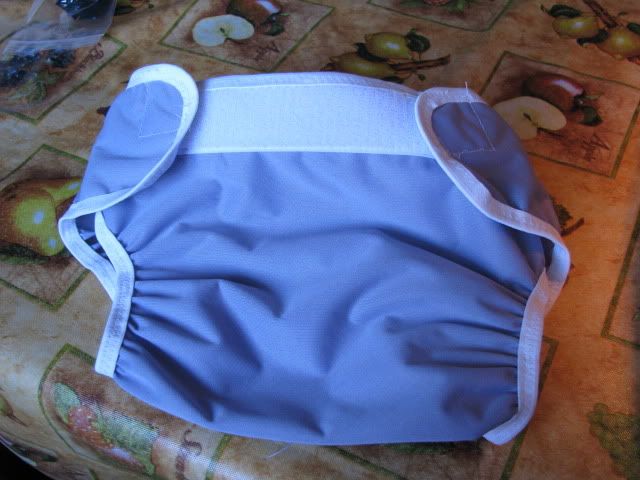 I have about 10 of these covers for my two in diapers. You can reuse the same one all day if it does not get soiled. When washing, I place in a pillowcase that closes and throw it in with the diapers. After washing I lay them out to air dry. And then they are ready to use by morning.