Just this week Sean and I were discussing surprises and if we liked to be surprised or not.  It was in response to something we saw online about someone being surprised by a party or something.  I expressed the fact that in fact if he ever threw me a surprise anything I would not be happy.  He said he likes surprises that are good, like parties or whatever.  I said good surprises are fun.
Let me replay what happened yesterday afternoon at our home…
Yesterday was Olivia's birthday.  We (and by we I mean the girls) were playing on the Wii.  I saw the Fed Ex van pull around our circle and thought I saw it stop, but I was unsure as I was not really expecting anything.  But I thought, I should have someone check to see if there is a package for Olivia's birthday.   I sent Abigail to see if there was a box.
Abigail went out  and there was a box.  She carried it in the house.   I had her read where it was from, not familiar.  I had her double check out the name on the package and address.  I thought, "What could this be?"  It was from a craft place.  I thought, maybe someone had sent some craft supplies.  I have decided this summer we are going to do messy crafty things I normally don't like to do.
I shook it to make sure it was not Legos.  That is something I have picked up from the kids, they shake just about anything wrapped or in a box to see if there might be Legos inside.
I slowly opened it and this is what I saw.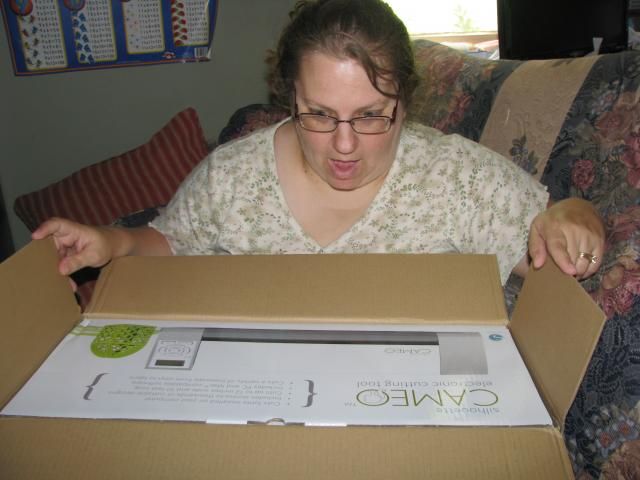 I am pretty sure I said "SHUT UP!!!!!!!"  Yes, in a very loud and expressive voice.
I was in utter shock.  As a matter of fact, I immediately closed the top of the box and opened it back up to make sure what I saw is what it was.   Utter shock and joy.  Replaying this in my mind, I am pretty sure I closed the box a few times and opened it back up to see if this is what it really was.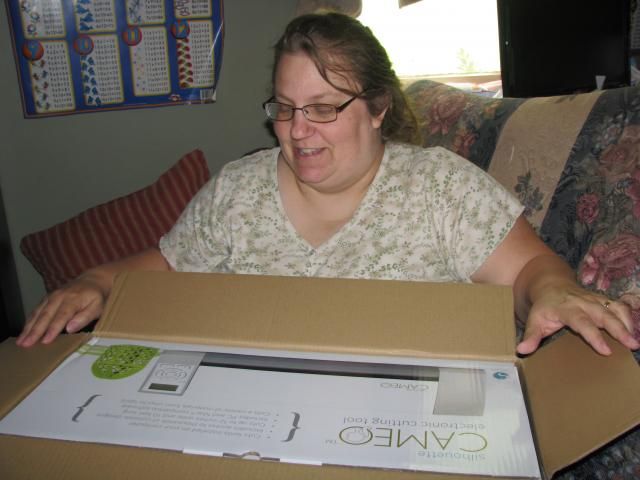 Thank you, thank you, thank you.
I am so unworthy, but so very thankful.  So blessed.
The birthday girl and the Cameo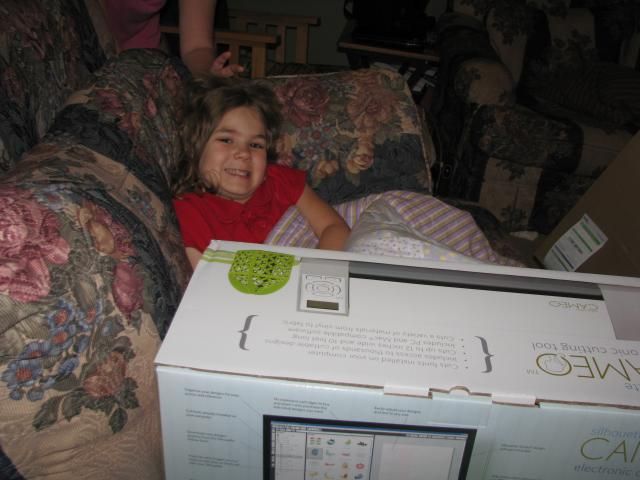 Abigail – goof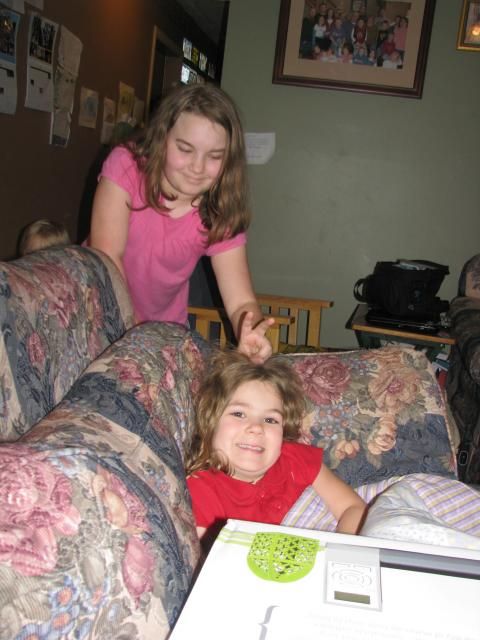 I am still in shock.  Thank You Lord for the wonderful gift.
I am sure you are wondering who sent this to me and I would love to be able to give credit to someone, but the fact of the matter is that I have no idea who sent it to me.  She (or he) has not revealed herself to me.  It is likely one of 200 of my closest friends (who is laughing right now?) because I have not shared this "wish list" item with too many people.
It has been on the list for at least a year now.  I even downloaded the software and have been getting the free shapes of the week for about 3 months now.  I wanted to make a gift for friends of ours that are getting married this weekend, but was disappointed I could not.  I still hope to make it, it just may be a little late now.  OK it will definitely be late.  🙂  I hope you don't mind.
As I type this, Levi just got up on his hands and his knees for the first time, I just thought I would share.  I just love how God planned for babies to grow and change and become adults.
So, what is it?  What do you mean, you don't know what it is?  Shocking.  I would not have known a few years ago.  It is a Silhouette Cameo.  It is a cutting machine.  It can cut some very intricate designs.   Well, what can you do with that?  Their Blog has some great ideas, but there are so many ideas out there.  I played with it just a bit yesterday and here is what I made, at Olivia's request.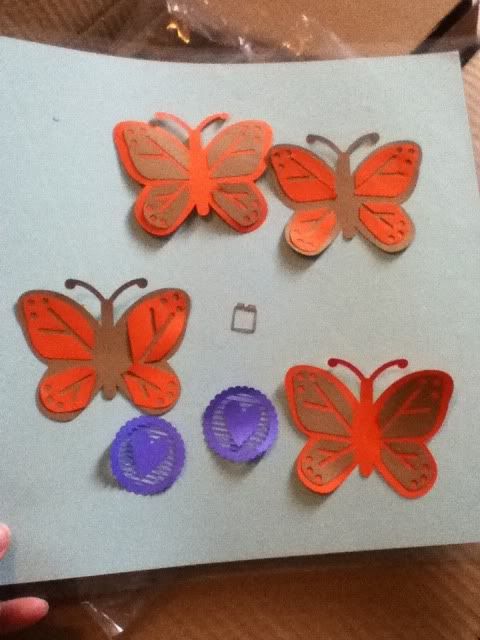 Olivia loves butterflies, so this was an ode to her.  The hearts are for cards, per Thomas' suggestion who commented, "This will be perfect for card making."  Yes, son, it certainly will, it certainly will.  Here is a youtube video to see what else it does (I am really putting it here so I can watch it later.  🙂
Thank you Lord, for the wonderful blessing and gift from my gift giver.  Thank you gift giver, words cannot express how spoiled and blessed I feel.  I really am almost (almost) speechless.  Almost.
Susan