Remember my new niece that was born while we were in Wisconsin? Well, I made her a sweater. I started it while Cathy was in labor and finished it September 22.
Here it is.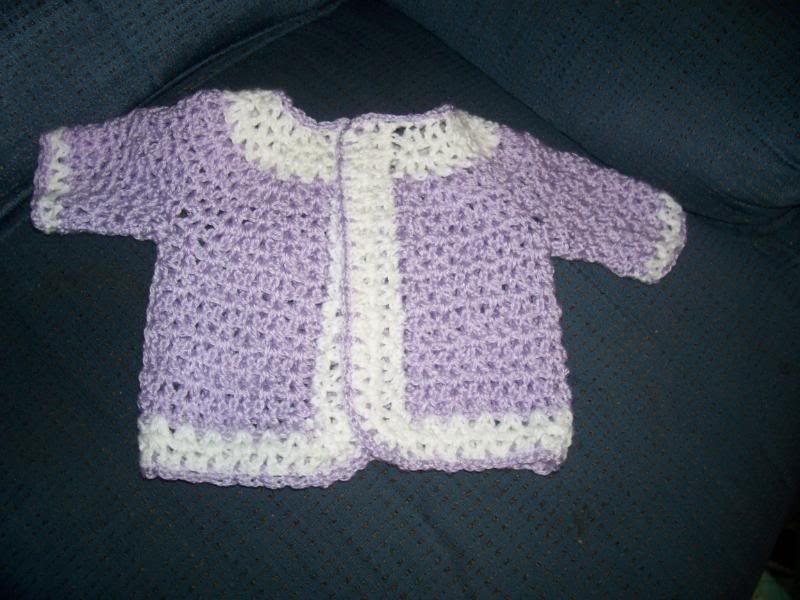 And the pattern I used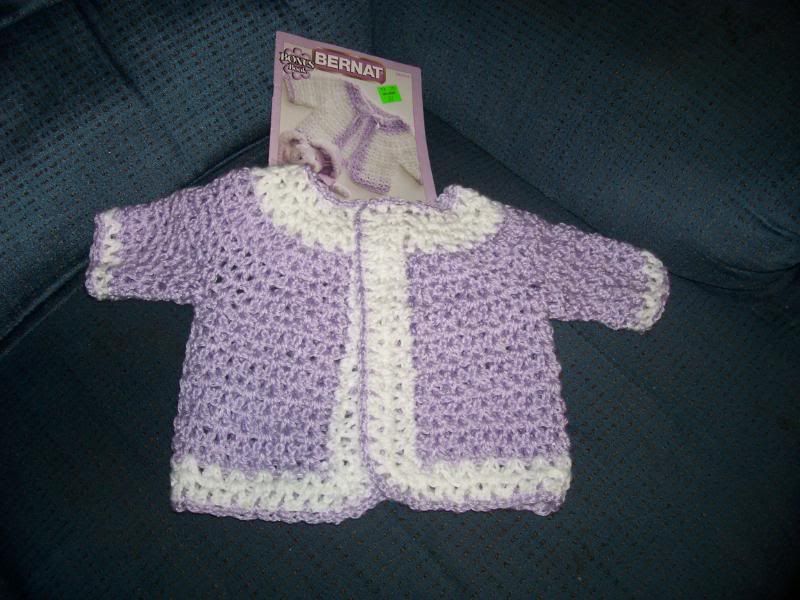 I just switched the colors around (yes on purpose) because I prefer purple over white any day. Maybe I should make one for Olivia now. nah.