So, I know that summer is officially over, but its never a bad time to have a root beer float. But I hate the way most people make floats. Most people make big messes that are really just imitations of floats. They put the ice cream in a glass and then add the root beer. Wrong!!! Wrong!!! Wrong!!! This only makes for a foam mess that gets all over the table and leaves you with too much ice cream and not enough root beer. So here is the Proper Way To Make a Root Beer Float.
First assemble all the necessary components, including the glasses you are going to use. For our children, we like to use plastic cups. This night, only 3 children earned the right to get dessert.
Next, pour the COLD root beer in the cup, being careful to only fill it just over half way full.
Then, gently place one scoop of ice cream in each cup.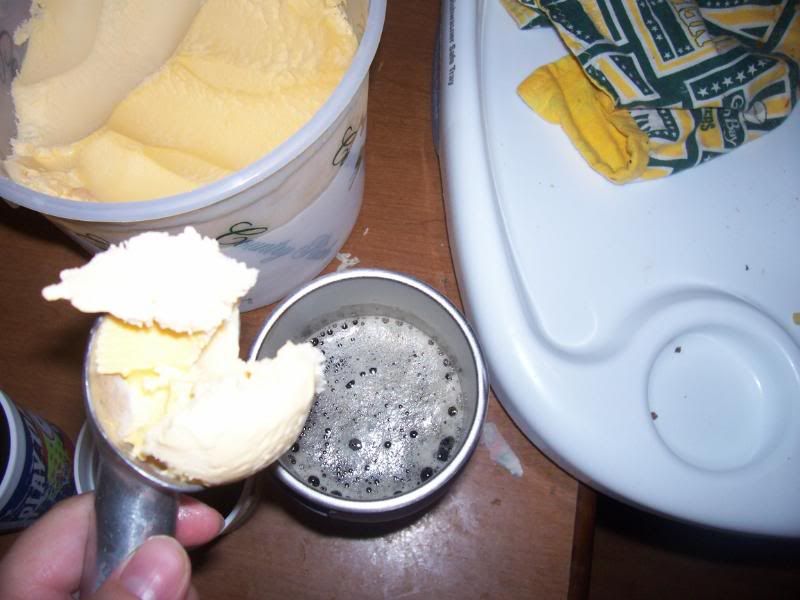 After the ice cream has been placed in the cup, gently take a spoon and push the ice cream so that it is submerged in the root beer. This will cause the foam to form gently. (Ignore the little spill, I was getting "help")
After the ice cream has sat in the root beer about one minute you can add another scoop of ice cream and let the foam rise gently over the top of the cup. The foam will hold together if the cup is not moved too much.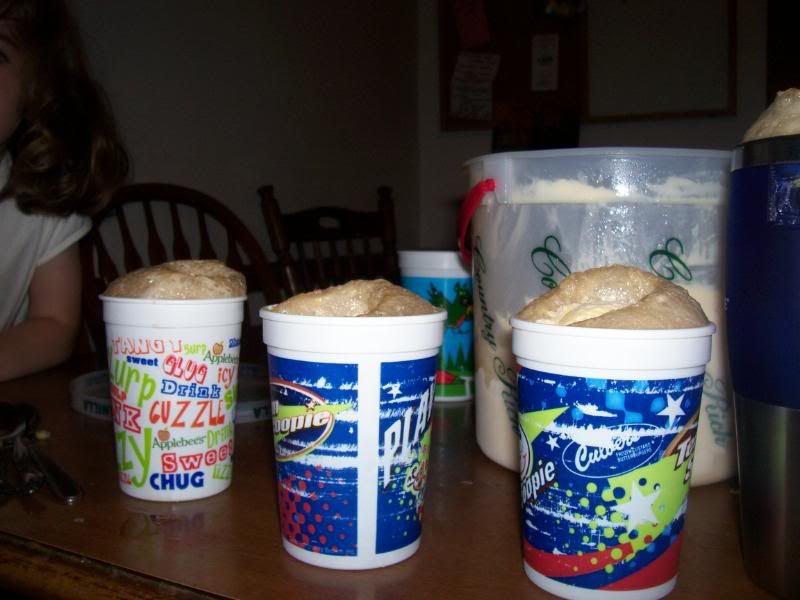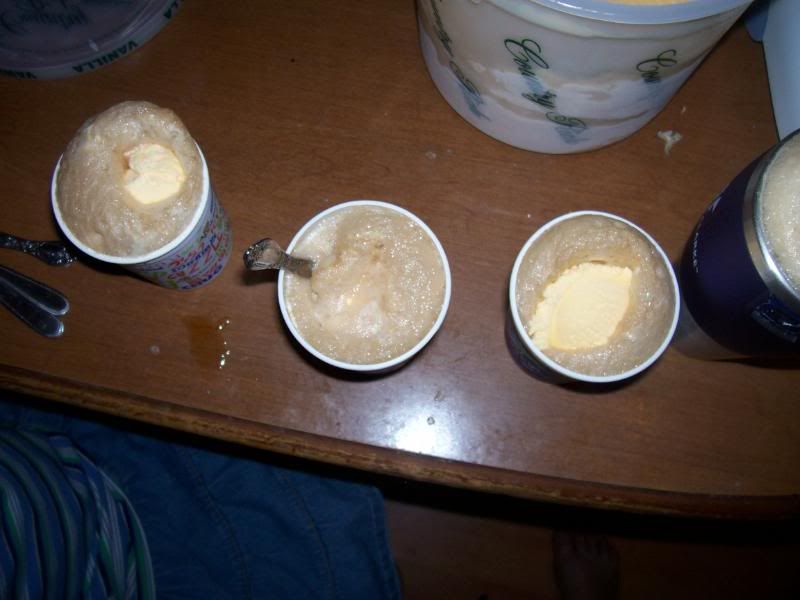 Gently place a spoon in each cup and serve and enjoy.