Check this out, you can print your own Homeschool ID cards, even a teacher card. You do have to join the Homeschool Buyers Co-op, but it is free and you can get some great things for a discounted rate.
Here is an example of what it looks like.  The name and all the other info is filled in on the ID cards that I printed off at home.  I even laminated them.  Every home educator needs a good laminater.  Yes, I even made one for Levi.  I used black and white pictures because I printed them off on a black and white printer.  I need to find the refill for the color printer.  I know we have one, somewhere.  Sean is not here, or I would have had him change it for me.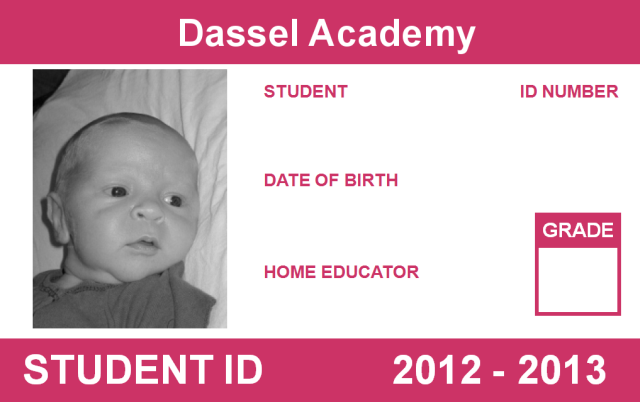 And to anyone who is curious, no I did not put my birthday on my ID card.
I love home schooling our children.  We are so blessed.
susan