I wonder if people who have blog contests ever get sick and tired of the same people winning.  I hope not because I won another set of cards over at Chautona's Eclectivity Craft (mainly cards) blog.  I don't follow many blogs, but this is one that I do follow.  Funny that a blogger does not follow many blogs, but I don't like them clogging up my e-mail.  Instead I keep blogs on my right side, over there ——————-> and I click on them when I have a few extra minutes here and there.  Anyway, I enjoy  making cards, but often have a hard time transferring a sketch or simple idea into my own creation.  But Chautona has taken the work out of it for me.  She has a great sense of style and color coordination, even if she is much too hard on herself.  Because I regularly read her blog, I comment on almost all of her posts.  When she draws for cards, I have a great chance of winning.  Here is the second set of cards that I won from her.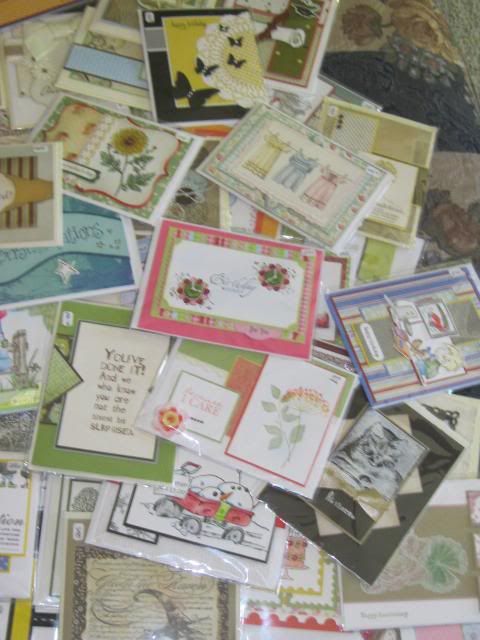 While I do hope to win another set in her next drawing, it would be great if someone I  knew won, so go on over there and peruse her cards, they are beautiful, then, leave a comment or two and you may win the next set.
FYI, I am not being compensated for this post, I truly enjoy her blog and her cards and I am truly thankful for her generosity in giving them away.  No one pays me to promote them, but I certainly wish HuHot, Chipotle, Rod and Staff (I know that is not Rod and Staff's site, but that is where I buy mine from), Amazon, Chili Pepper Red Sauce, Abeka, Apologia, Bible Truth Music, Patch the Pirate, etc would pay for my promotion. 😉
I am so thankful for all the things God has given us the last few days and months, but these cards stand out to me as very special.
susan